What is 30 hours and who is it for?
Since September 2017 New York Primary School have offered eligible working families with children aged 3&4 30 hours of 'free' early education and childcare. 
Families are eligible for 30 free hours if 
Both families are working (or the sole parent is working in a lone parent family) ;

Each parent has a weekly minimum income equivalent to 16 hours at national minimum wage: and 

Neither parent has an income of more than £100,000 per year. 
Parents can find out further information and apply at:  www.childcarechoices.gov.uk 
Eligible parents will be given a code which must be passed to the school office to be validated. 
Please remember to renew your code every three months.
If you have any further questions or would like additional information please contact the school office either in person or by calling 0191 8141788
Children who attend our 30 hour provision receive an enriched learning experience within our purpose built Early Years Foundation Stage Unit. 
Our home from home ethos to the the additional 15 hours of Early Education supports and enhances the 15 hours of Nursery education. 
Children are given the opportunity to further apply their learning with a daily focus for learning activities. These days are themed as follows:
Messy Monday 

Tasty Tuesday

Wonderful Wednesday

Thinking Thursday 

Physical Friday
A wealth of adult led and child initiated activities support and extend the children's learning within a practical and exciting curriculum. 

By providing an environment within the EYFS Unit children are confident to continue their learning within a familiar space with familiar adults. 
Children are provided with opportunities to develop independence and self help skills. 
Each week children visit the woodland to investigate, explore and learn about the world around them. 
Children stay for lunch in our school hall and experience lunchtime routines as well as having the opportunity to socialise with their friends before enjoying time in our dedicated outdoor play area. 
Children's learning is recorded using floor books, which document their experiences and understanding. These are shared with parents and families through Twitter and Seesaw.  
Children have the opportunity to develop their storytelling through Helicopter Stories and the Over and Over approach. 
We have established partnerships with parents through the use of Seesaw and Twitter which allows parents to share the learning experiences of their children. 
We provide regular opportunities for parents to work alongside their children in termly activity sessions, these include craft mornings, welly waddles and reading sessions. 
We are very proud of our 30 hour Nursery setting and have no doubt that your child will make a fantastic start to their education at New York!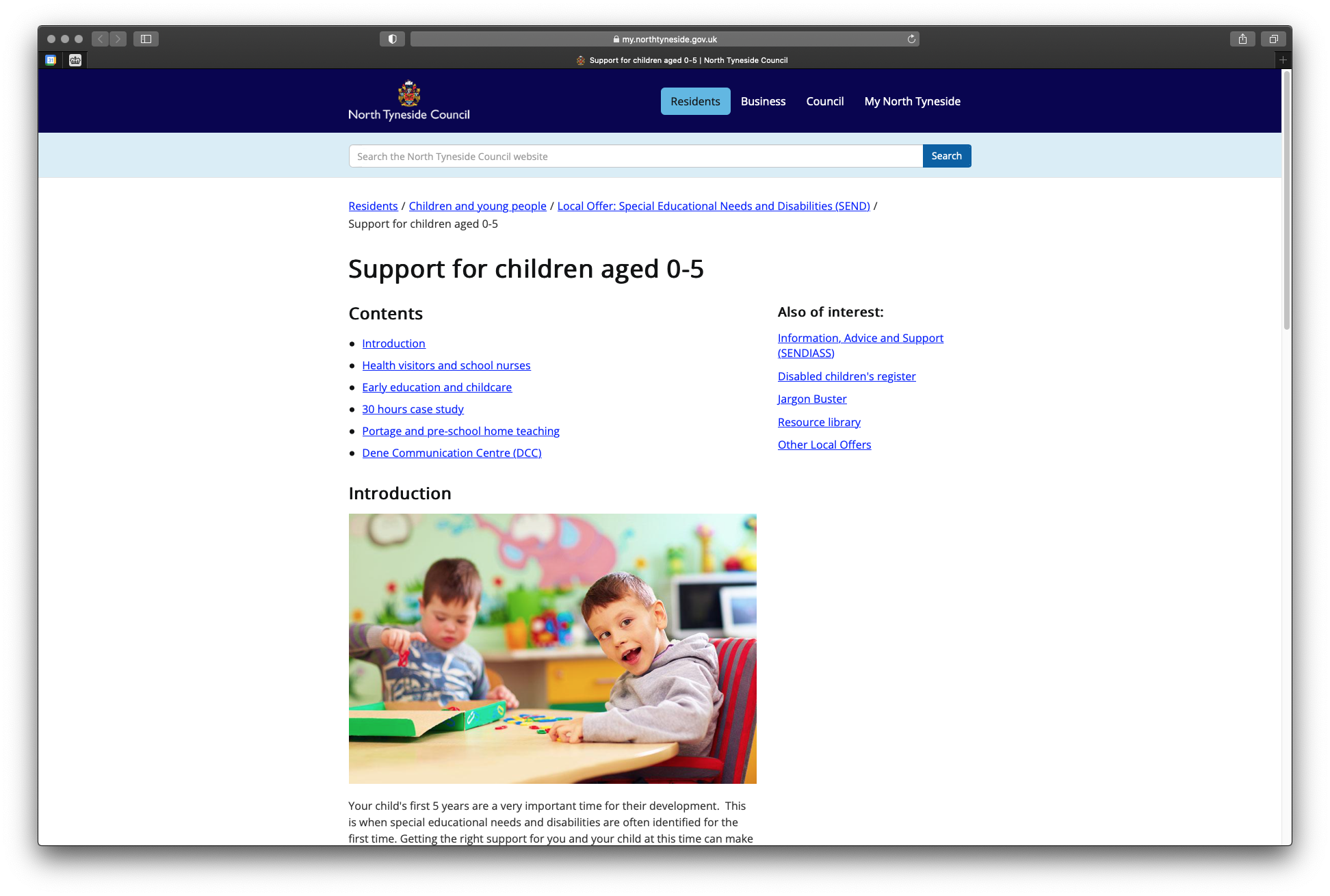 Support for children aged 0-5
Your child's first 5 years are a very important time for their development.  This is when special educational needs and disabilities are often identified for the first time. Getting the right support for you and your child at this time can make a real difference.